Yes, They Think We Are Great!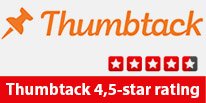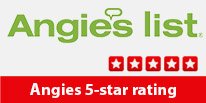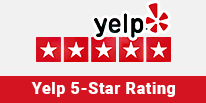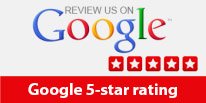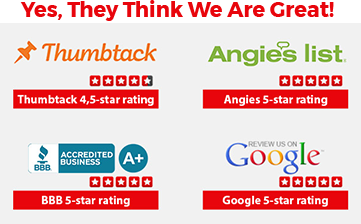 Kenmore Appliance Repair Denver
At Thermador Appliance Repair, we specialize in providing top-notch Kenmore appliance repair services in Denver. Our team of skilled technicians has years of experience and expertise in repairing all types of Kenmore appliances, including stoves, dishwashers, washers, refrigerators, dryers, and ranges.
Expert Kenmore Appliance Repair Services in Denver
Here are some of the Kenmore appliance repair services we offer:
Kenmore stove repairman.
Kenmore dishwasher repair.
Kenmore washer repair.
Kenmore refrigerator repair.
Kenmore dryer repair.
Kenmore range repair.
Common Kenmore Appliance Problems
Kenmore appliances are known for their reliability and durability, but like any other appliance, they can develop issues over time. Here are some of the most common Kenmore appliance problems that we often encounter:
Stove not heating: A malfunctioning heating element, a faulty igniter, or a broken thermostat can prevent your Kenmore stove from heating up properly.
Dishwasher not cleaning: A clogged spray arm, a damaged pump, or a faulty motor can cause your Kenmore dishwasher to fail to clean your dishes thoroughly.
Washer not spinning: A broken belt, a malfunctioning motor, or a faulty lid switch can prevent your Kenmore washer from spinning and draining water properly.
Refrigerator not cooling: A dirty condenser coil, a malfunctioning evaporator fan, or a faulty thermostat can cause your Kenmore refrigerator to stop cooling effectively.
Dryer not drying: A clogged dryer vent, a broken heating element, or a faulty thermostat can prevent your Kenmore dryer from drying your clothes properly.
Range not igniting: A faulty igniter, a dirty burner, or a broken spark module can prevent your Kenmore range from igniting.
Expert Kenmore Appliance Repair Service
Our team of expert technicians is equipped with the knowledge and tools to diagnose and repair any problem with your Kenmore appliance. Here's what you can expect from our Kenmore appliance repair service:
Prompt and reliable service: We understand the inconvenience of a broken appliance, which is why we offer same-day and emergency repair services to get your Kenmore appliance up and running as soon as possible.
Professional technicians: Our technicians are highly trained and experienced.
Affordable pricing: We offer competitive and transparent pricing for all our Kenmore appliance repair services, with no hidden fees or charges.
Authorized repair service: We are an authorized Kenmore appliance repair service provider, which means we use only genuine Kenmore replacement parts to ensure the quality and longevity of your appliance.
Contact us today to schedule your Kenmore appliance repair service in Denver, and let us take care of your appliance problems!